How We Met
Love Stories to Celebrate 5 Years of Marriage Equality in the US
"We became obsessed with unpacking one another. Learning about the way we uniquely viewed the universe around us and the world within us went on without voices, facial expressions, or body language."
As we close out this year's pride month – there is one very special anniversary we as an organization would love to celebrate. Five years ago, on June 26, 2015, the Supreme Court announced that the fundamental right to marry would be guaranteed to same-sex couples, effectively passing marriage equality in all 50 states.
In honor of this joyous celebration, we're showcasing stories of love between inspiring same-sex couples (married and unmarried), highlighting the moment they first knew they wanted to be together.
Stephanie McNeil & Javoni K. Henderson
As true millennials, our first meeting was virtual in 2014. It wasn't through a dating app because neither of us was looking for love. It was through Instagram and it was clear when we started following each other that there was palpable energy and affinity existed between us.
It started off innocent. The constant 'double tapping' and flooding of emojis that gradually turned into comments underneath all of our pictures. As time progressed, my insatiable desire and courage grew, and then the magic happened in the DMs. Not in a salacious way. I asked a simple question that led us on a path of discussing spirituality, politics, motherhood, astrology – the list continues. We became obsessed with unpacking one another. Learning about the way we uniquely viewed the universe around us and the world within us went on without voices, facial expressions, or body language.
Marriage is a partnership that allows two people with their own individual lived experiences to come together and live out their greatest potential and aspirations as a couple. It's no easy feat but the value is in the journey of reaching each milestone and helping one another reach self-actualization while leaving a legacy together.
Benjamin Patterson and Mike Moody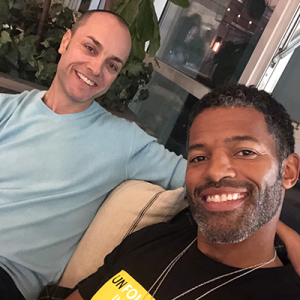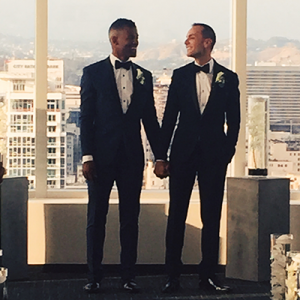 The first moment I realized that I wanted to spend my life with Michael was when we sat on the beach in 2000 and just talked all day about everything under the sun (no pun intended). Then roughly 14 years later marriage was legal (for real this time) and he said " you wanna get married?" I said yes.
Bria Lauren and Morganne Nikole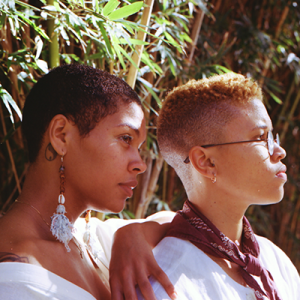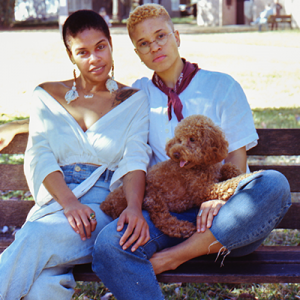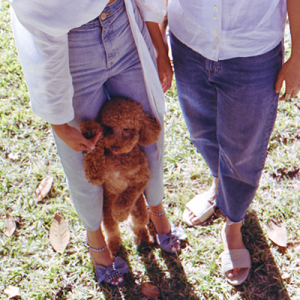 I knew Mo was the person I needed in my life as a friend, before being courageous enough to commit to having her as my partner in love. The parts I considered broken, terrifying, and jaded, — in her eyes were still worthy of kindness and understanding. To be seen by another black woman in such a way is a privilege in this world.
The foundation of our relationship and friendship stems from that place, and it's been our guide and teacher throughout every season. I've learned that love is a choice, and the power in choice returns the love and intent we share back to ourselves sevenfold. 
& the best part of it all, every night feels like a sleep-over with my best friend.
A look at the women who spearheaded the power of voting initiative that led to the history-making election.
Reiki is the universal life force energy that flows through all living beings on the planet.
It's a new year, we can finally let out a sigh of relief.